Immigration, made easy.
We're here to help you achieve the American dream. Safely & accurately apply, submit, & stay on top of your immigration status from your visa all the way to your naturalization.
Let's Get Started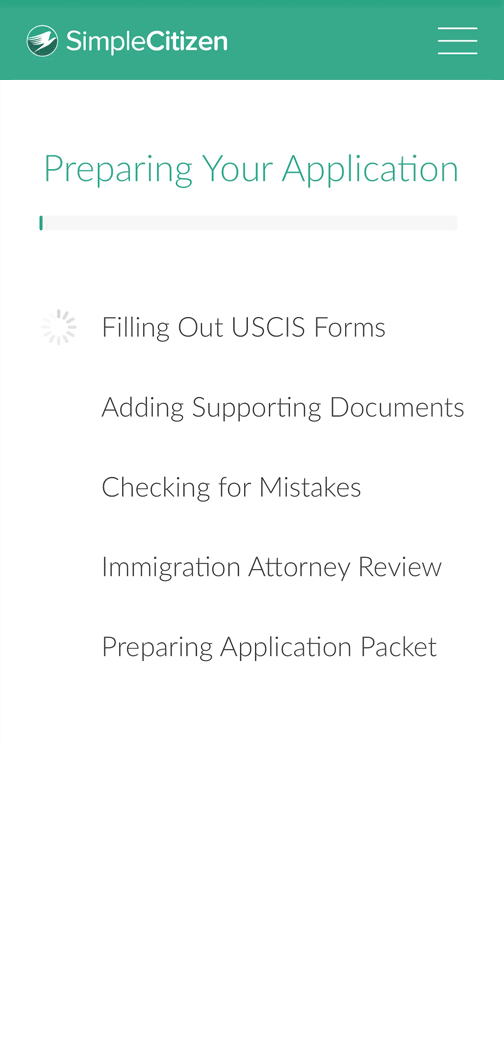 How to apply with SimpleCitizen
Prepare & submit your own completed application & have it reviewed by a professional immigration attorney here at SimpleCitizen.
We'll guide you through every step in preparing your application. When you finish, we'll even help you send it to the USCIS.
Let's Get Started
Money Back Guarantee
100%
Attorney Review
Optional
Preparation Cost
$99-399
USCIS Certified Translations
Included
All Required USCIS Forms
Included
Printing & Shipping
Included
Real customers, real stories